Two Michelin-starred cooking for free at Maille pop-up at Spitalfields Market
Words and Photography by Simeen Kadi
Two Michelin starred chef Hélène Darroze has found time in her busy schedule of running her restaurant at the Connaught to team up with venerable mustard brand Maille.
Darroze has picked up on the growing Parisian trend of Le Drunch, a laid back late afternoon or early evening meal enjoyed with friends and family either at home or at one of the many restaurants now offering Le Drunch as a weekend dining option. While Le Drunch might sound somewhat more palatable then plain old Drunch, the concept of blending lunch and dinner is not uncommon over here either and Darroze has worked with Maille to develop some easy recipes to get us drunching in style.
From March 15th to the 24th March Maille has set up a pop-up salon and restaurant where you can sample Hélène Darroze's fabulous cooking for free. Dishes such as Gazpacho made with tomatoes and piquillo peppers come topped with a quenelle of Maille mustard Chantilly, taking this delicious cold soup to an even higher level. A toothsome lamb Parmentiere is light yet satisfying with a hint of mustard cutting through the rich, slow cooked lamb.
We also enjoyed Hélène's Le Drunch Eggs Benedict featuring a tangy, mustardy hollandaise.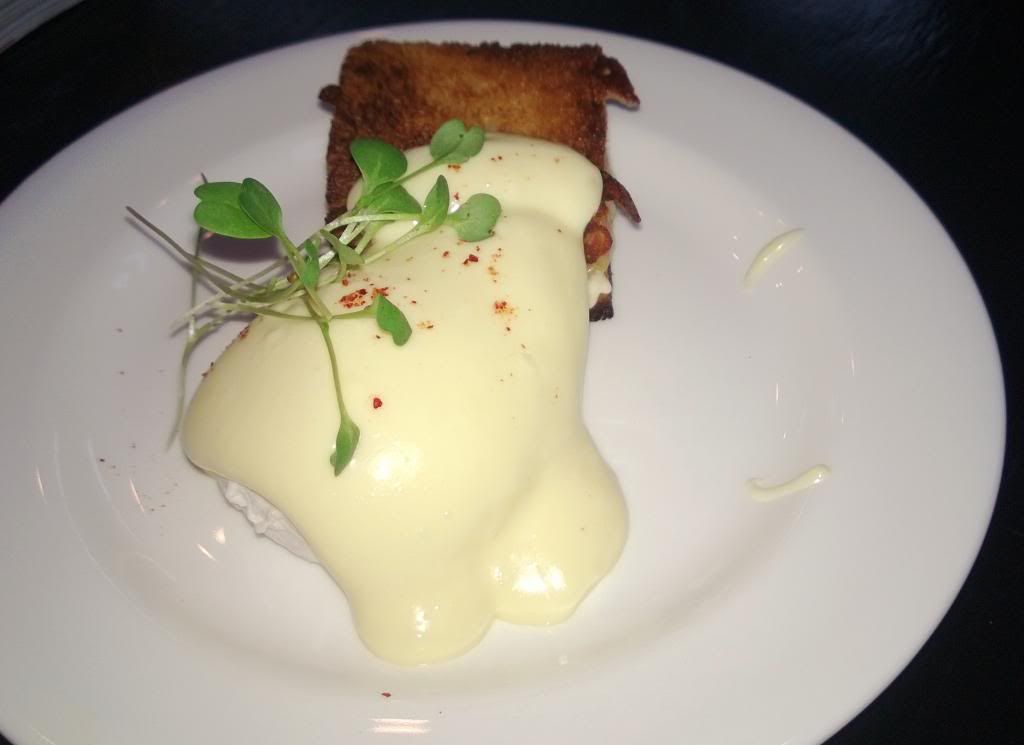 The Maille pop-up boutique also features a Mustard pump where you absolutely must try the limited edition Chablis and Black Truffle mustard on tap. This is so delicious I could happily eat it on its own.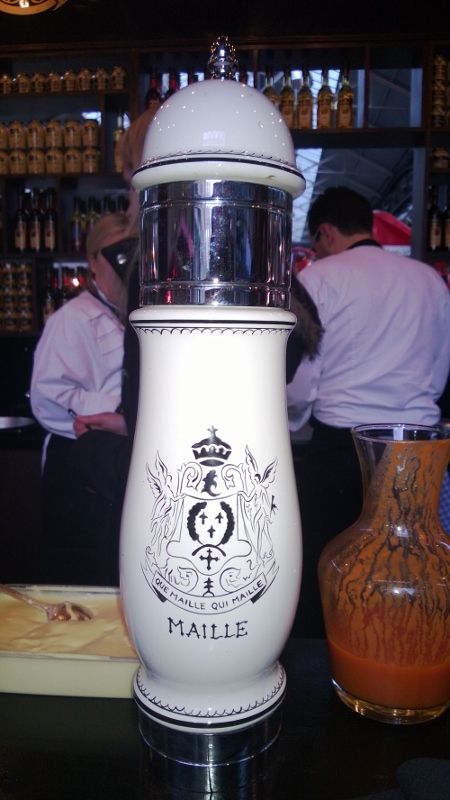 Info:
The pop-up Le Drunch event is on from March 15th to 24th. To book your free sitting hurry to the site
here
.
For Hélène Darroze's Le Drunch recipes click here .
Now can we please change the name to Lunner, Drunch is putting me off my food!