The supper club that keeps on giving
Words and Photography by Simeen Kadi
Alicia Weston has been running her supper club for the last 2 years. In that time she has prepared and served feasts from Georgian cold platters to Syrian banquets at her lovely home in Hackney. Each time, fourteen guests sit around her dining table to enjoy a few hours of good company and great food while Alicia produces dish after dish from her kitchen, helped by up to three committed volunteers.
Anyone who has been to a few supper clubs will know that this fairly new and personal dining style is run by people who do it for their love of cooking and entertaining. Alicia has this is spades, but she goes one step further. Since she began her supper club, she has collected more than £25,000 for Medecins sans Frontiers, the Nobel Peace Prize winning charity which delivers humanitarian and medical aid around the world. Having pioneered the concept, the Parkholme Supper Club is still the only supper club in London (please shout if I have got this wrong) which is built around charity donation. Of the £40 the guests pay to attend one of Alicia's supper clubs, £35 goes directly to Medecins Sans Frontiers, meaning that Alicia makes the remaining £5 go a very long way.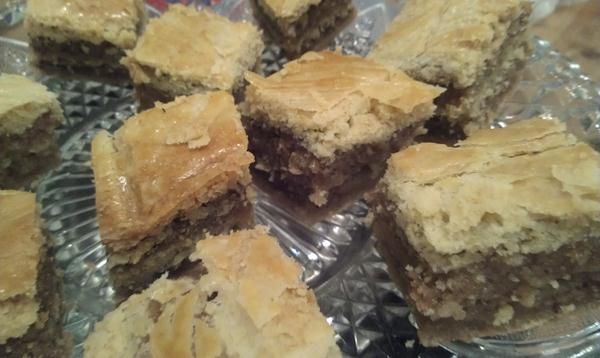 Parkholme Supper Clubs are pretty lavish affairs with multiple courses and quality ingredients. Perhaps her background in finance has proved helpful in eking out the most from £5 per head. In any case, Alicia has served up some great food at her supper clubs and continues to surprise and delight with her wide culinary range and her commitment to testing every dish until she has really nailed it. Thus, I found myself eating an elaborate dish from the Imperial court of the Qing dynasty. Titled 'Ah, sweet as honey' it is an unctuous dish of meltingly soft lamb and thirteen (secret?) ingredients, all cooked twice and with two different sauces that come together when served to deliver tangy and honey-sweet flavours which are intense, rich and very moreish. Alicia acquired the recipe from one of Beijing's renowned chefs and then practised until she had perfected it.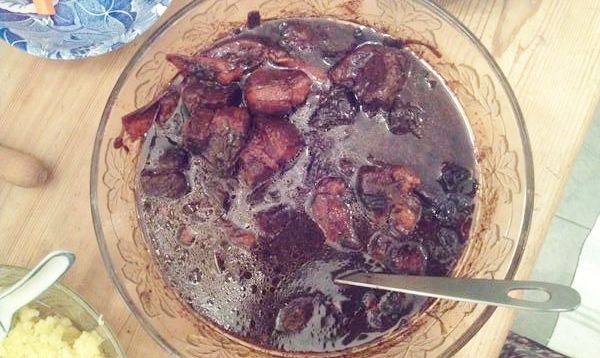 Half Malay and half English, Alicia grew up as a true world-citizen, having lived in eight different countries as her parents' work took them from one international posting to the next. Her own career has also meant that she has been able to immerse herself in the culture and cuisine of diverse regions of the world from Korea to the Middle East. This is what makes the Parkholme Supper Clubs really interesting as they feature home-style food, cooked from scratch from a different part of the world each time. Every recipe will have been taught first hand or handed down to Alicia by a native cook and will have been faithfully recreated until it is just as it is meant to be. Alicia and her team of volunteers make everything fresh, from the soft, pliable dough for noodle dishes to the mayonnaise for sauces - while Alicia may be working to a tight budget she can draw on committed volunteers and a local market which provides most of her fresh ingredients.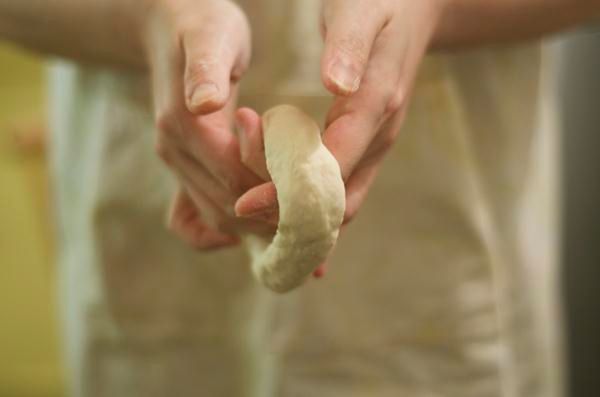 Everything else she mostly drags back in her suitcase from trips to all corners of the world. Such as the Blue Rice for Nasi Ayam Kerabu which features rice dyed with the bright blue sweetpeas.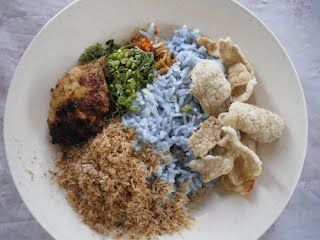 The plan is to raise £40,000 for Medecins Sans Frontiers, after which Alicia will zero the clock and start collecting for another deserving charity. The food at the Parkholme Supper Club does not need the helping hand of worthiness, it is well worth the £40 charge on its own. But, knowing that you are giving generously to charity while still enjoying exceptional food and great company does make your heart feel good.
http://www.parkholmesupperclub.co.uk
Supper clubs are held in Hackney every two weeks. To join the mailing list, email info@parkholmesupperclub.co.uk
Prices are £40 per head (of which £35 goes to MSF)
Medecins Sans Frontiers www.msf.org.uk